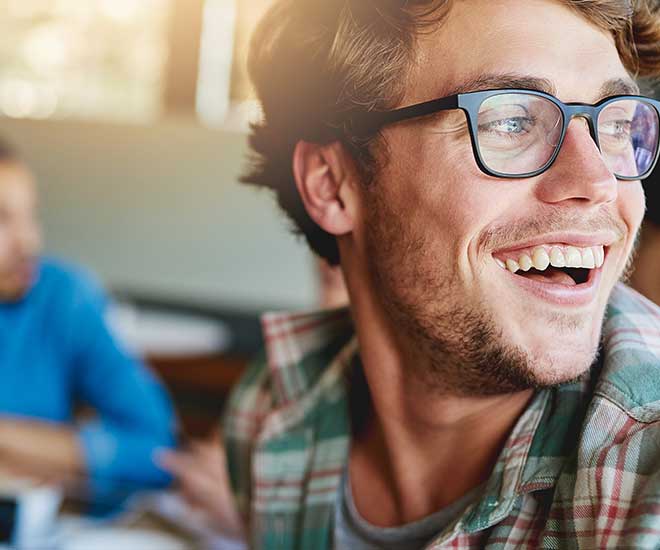 Proven treatment for opioid addiction
Addiction treatment in northeast PA
Opioid addiction treatment
Helping you overcome prescription opioid addiction with treatment that works for you.
What are opioids?
Also known as narcotics, opioids are a prescription medication that can be used to treat pain. They are sometimes prescribed by doctors to treat back pain, reduce pain after surgery or to treat pain caused by certain health conditions.
Opioids work by binding to receptors in the brain and spinal cord, intercepting pain signals and increasing the brain's production of dopamine. This creates a euphoric effect that can lead to addiction and opioid misuse, or using opioids outside of a medical professional's instructions.
Types of opioids include:
Codeine
Fentanyl
Heroin
Hydrocodone
Morphine
Oxycodone
Oxymorphone
The prescription brand names of opioids include OxyContin, Percocet, Palladone and Vicodin.
Signs of opioid addiction
Opioid addiction isn't always easy to spot, but there are some key symptoms you can look out for in yourself or a loved one.
Opioid addiction symptoms can include:
Drowsiness
Agitation or irritability
Poor decision making
Abandoned responsibilities
Unusual sleep schedules
Mood swings
Lack of motivation
Anxiety or depression
Treatment for opioid addiction
Reaching out for addiction treatment is a powerful first step in overcoming addiction. At Geisinger Marworth, we create a treatment plan that focuses on the individual, with a treatment path that works best for you and your needs.
Treatments for opioid addiction may include:
Medication-assisted treatment
Medication-assisted treatment (MAT), also referred to as "medications for addiction treatment," is an effective way to overcome drug and alcohol addiction. MAT focuses on treating the whole person, not just symptoms, and is meant to ease the transition off a substance and reduce the likelihood of an overdose.
This evidence-based treatment for opioid addiction can decrease the likelihood of future substance use and lessen withdrawal symptoms. We use medications that help treat opioid addiction by treating acute or chronic pain, which may include:
Buprenorphine (Suboxone®)
IM Buprenorphine (Sublocade®)
Extended-release naltrexone (Vivitrol®)
Inpatient addiction treatment
Inpatient treatment provides 24/7 support as you work to overcome addiction. With inpatient care, you'll live at our facility, located on a 27-acre former governor's estate, for the duration of your stay.
Inpatient addiction treatment services include:
Outpatient addiction treatment
Outpatient addiction treatment provides care in a way that accommodates each unique, personal situation, including work schedules.
Some of our outpatient addiction services include:
Psychoeducational therapy on addiction and relapse prevention
Daily or weekly group counseling
Multi-family counseling group
Individual counseling
Our outpatient treatment centers are recognized as a Center of Excellence. This means we take a holistic approach to your care that puts you at the center through a combination of treatment with medical, spiritual and emotional support.
Addiction treatment at Geisinger Marworth
The addiction treatment at Geisinger Marworth team has helped countless people recover from addictions. No matter what your situation may be, we're here for you with:
Compassionate, confidential care – More than 40,000 individuals have turned to Geisinger Marworth for help with drug and alcohol addiction. With counselors available 24/7, we focus on treating the whole person — not just the symptoms of addiction. That's why you'll find a variety of treatments, including recreational therapy, medication-assisted therapy and more.
Leading-edge therapies – We offer many paths to help you achieve long-lasting recovery. Overcoming alcohol or drug addiction is possible. Everyone's journey is unique, which is why we offer a wide range of specialized services and treatments. You'll find treatment programs in clinics and hospitals throughout our region, so you can receive support close to home.
Backed by healthcare system – As part of the Geisinger health system, locations throughout northeast, central and south-central Pennsylvania mean you don't have to travel far to get the care and help you need. For inpatient or outpatient addiction treatment, find an addiction treatment center that's close to you by calling 866-362-6344.