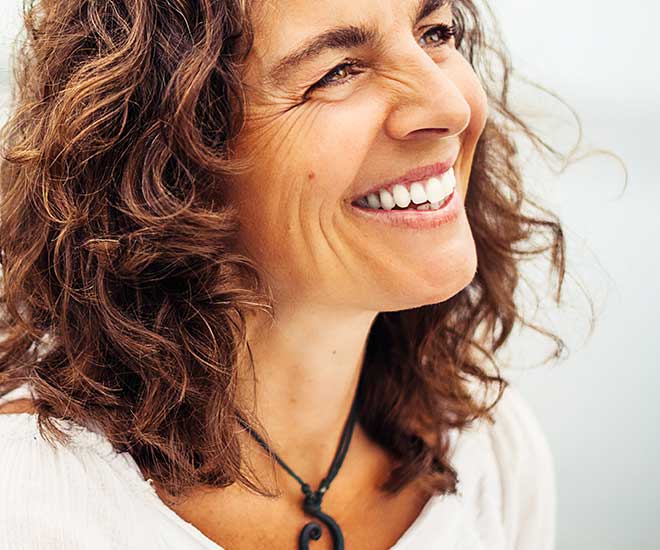 Alcohol addiction treatment
Addiction treatment in northeast PA
Treatment for alcohol addiction
If you or a loved one suffer from a dependence on alcohol, we offer a path to recovery.
What is alcoholism?
Alcoholism, which may also be called alcohol use disorder (AUD) or an addiction to alcohol, is a progressive and genetically predisposed disease that can be fatal if left untreated.
Addiction to alcohol is when a person can't control their drinking, compulsively abuses alcohol despite its negative consequences, and experiences emotional distress and/or withdrawal symptoms when they can't drink.
Two types of drinking behaviors are considered problematic: heavy drinking and binge drinking.
In women of all ages and men over 65, heavy drinking occurs when more than 3 drinks are consumed in a day, or more than 7 a week.
For men under age 65, heavy drinking is defined as consuming more than 4 drinks in a day or more than 14 in a week.
Binge drinking is defined as consuming 4 or more drinks in 2 hours for women, and 5 or more for men.
If your drinking causes you distress and keeps you from functioning in your day-to-day life, it's time to seek treatment.
Signs of alcoholism
Alcohol addiction can be mild, moderate or severe, depending on the symptoms you're experiencing. Signs of alcohol abuse can include:
The inability to control how much alcohol is consumed
Being unable to cut back on, or stop, alcohol use
Strong cravings, or urges, to drink alcohol
Struggling to meet commitments at work, home or school
Unusually high tolerance for alcohol
Experiencing withdrawal symptoms, like nausea, sweating and shaking, when not drinking
Anxiety, irrational moodiness and emotional ups and downs
Giving up or avoiding social activities or hobbies
Treatment for alcohol addiction
If you or someone you love is struggling with alcohol dependence, seeking treatment and support is an important step toward recovery. At Geisinger Marworth, we create a treatment plan that focuses on the individual, with a treatment path that's effective and right for you.
Treatment for alcohol addiction may include:
Detoxification and withdrawal care
When you have an addiction to alcohol, simply cutting back on how much you drink isn't enough. To overcome the addiction, you'll have to quit drinking alcohol entirely. Many treatment plans begin with detoxification to break your body's physical addiction to alcohol.
Medical support and oversight are recommended when detoxing to help manage potential withdrawal symptoms. Because physical withdrawal can be uncomfortable, you may be given medication to help manage and prevent symptoms. Symptoms of alcohol withdrawal may include:
Shaking or tremors
Confusion
Hallucinations
Convulsions
At Geisinger Marworth, each patient receives individualized detox and withdrawal care based on their unique chemical dependency and medical history. And you don't have to go it alone. Our medical team, including doctors and nurses who are specially trained in detoxification, will be there to provide 24/7 care to keep you safe and as comfortable as possible.
Medication-assisted treatment
Medication-assisted treatment (MAT), also referred to as "medications for addiction treatment," is an effective way to overcome drug and alcohol addiction. MAT focuses on treating the whole person, not just symptoms, and is meant to ease the transition off a substance and reduce the likelihood of an overdose.

With the help of FDA-approved medications, this evidence-based treatment for alcohol addiction can decrease the likelihood of future alcohol abuse, reduce cravings and lessen withdrawal symptoms.
Learn more about medication-assisted treatment at Geisinger Marworth.
Inpatient addiction treatment
People who struggle with alcohol addiction are often addicted to the act of drinking as much as the alcohol itself. In inpatient treatment, you can gain the skills and coping mechanisms needed to avoid alcohol once you return to your home and familiar environments where the urge to drink may be stronger.
Inpatient treatment provides 24/7 support as you work to overcome addiction. With inpatient care, you'll live at our facility, located on a 27-acre former governor's estate, for the duration of your stay.
Inpatient addiction treatment services include:
Learn more about inpatient addiction treatment at Geisinger Marworth.
Outpatient addiction treatment
Depending on your situation, your care team may recommend outpatient treatment so you can continue to receive counseling and support as you overcome alcohol addiction.
Outpatient addiction treatment provides the treatment you need in a way that accommodates your needs and unique, personal situations, including work schedules.
Some of our outpatient addiction services include:
Psychoeducational therapy on addiction and relapse prevention
Daily or weekly group counseling
Multi-family counseling group
Individual counseling
Our outpatient treatment centers are recognized as a Center of Excellence. This means we take a holistic approach to your care that puts you at the center through a combination of treatment with medical, spiritual and emotional support.
Learn more about outpatient addiction treatment at Geisinger Marworth.
Addiction treatment at Geisinger Marworth
The addiction treatment at Geisinger Marworth team has helped countless people recover from addictions. No matter what your situation may be, we're here for you with:
Compassionate, confidential care – More than 40,000 individuals have turned to Geisinger Marworth for help with drug and alcohol addiction. With counselors available 24/7, we focus on treating the whole person — not just the symptoms of addiction. That's why you'll find a variety of treatments, including recreational therapy, medication-assisted therapy and more.

Leading-edge therapies – We offer many paths to help you achieve long-lasting recovery. Overcoming alcohol or drug addiction is possible. Everyone's journey is unique, which is why we offer a wide range of specialized services and treatments. You'll find treatment programs in clinics and hospitals throughout our region, so you can receive support close to home.

Medication-assisted recovery – With the help of FDA-approved medication, we can help you manage cravings while reducing your risk of overdose. But your treatment doesn't stop there. Along with counseling or behavioral therapy, we'll create a custom treatment plan that may include additional therapies like, recreational therapy, acupuncture or expressive therapy.

Backed by a healthcare system – As part of Geisinger health system, locations throughout northeast, central and south-central Pennsylvania mean you don't have to travel far to get the care and help you need. For inpatient or outpatient addiction treatment, find an addiction treatment center that's close to you by calling 866-362-6344.