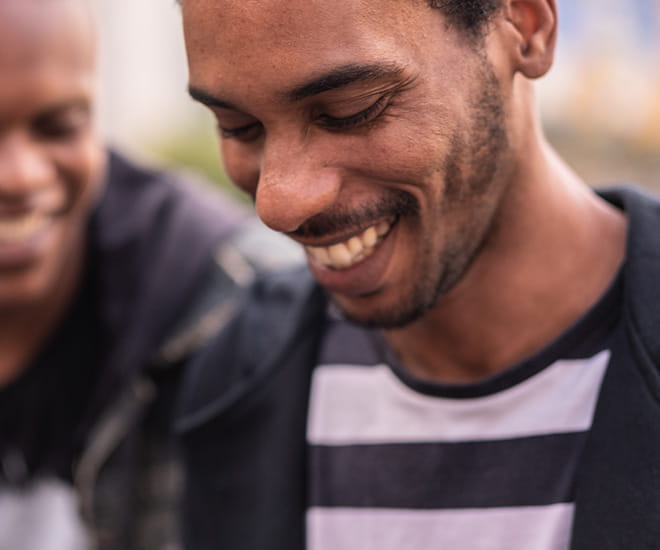 Overcome addiction to stimulants
Addiction treatment in northeast PA
Treatment for stimulant addiction
With treatment that's highly specialized and tailored to your unique needs, we can help you overcome addiction to stimulants.
What are stimulants?
Stimulants, sometimes called "uppers," are a group of drugs that increase activity in the brain and body. When used, they temporarily increase levels of alertness, concentration and energy. They also increase heart rate, blood pressure and breathing.
Because of their short-term effects on the brain and body, stimulants are often misused and are highly addictive. Long-term misuse of stimulants can lead to significant consequences, so it's important to seek support and treatment.
There are several different types of stimulants, both illegal and prescription, including:
Cocaine
Crack cocaine
Ecstasy
Methamphetamine (meth or crystal meth)
Prescription stimulants, like Ritalin, Adderall and Concerta
Synthetic cathinones (bath salts)
Signs of stimulant addiction
Signs and symptoms of addiction to a stimulant can vary from person to person, depending on their personal circumstances, the type of stimulant and the length of time they've been misusing it.
Some common signs of addiction to stimulants can include:
High energy followed by extreme fatigue hours later
Decrease in appetite or weight loss
Twitches or tremors
Mouth or skin issues
Paranoia, hallucinations or delusions
Anxiety, depression or mood swings
Risky or impulsive behaviors
Treatment for stimulant addiction
If you or someone you love is struggling with addiction to stimulants, seeking treatment and support is an important step towards recovery. At Geisinger Marworth, we create a treatment plan that focuses on the individual, with a treatment path that's effective and right for you.
Treatment for stimulant addiction may include:
Detoxification and withdrawal care
Because the body and brain may be highly dependent on the stimulant, medical support and oversight are recommended when receiving addiction treatment. This helps to both manage potential withdrawal symptoms and reduce the risk of relapse and overdose.
Depression is the primary symptom of withdrawal from stimulants. Other withdrawal symptoms may include:
Confusion and lethargy
Paranoia or anxiety
Insomnia followed by hypersomnia
Shaking or jitters
Dulled senses
Hunger
Intense cravings for the drug
Impaired memory
At Geisinger Marworth, each patient receives individualized treatment and withdrawal care based on their unique chemical dependency and medical history. And you don't have to go it alone. Our medical team, including doctors and nurses who are specially trained in addiction treatment, will be there to provide 24/7 care to keep you safe and as comfortable as possible.
Inpatient addiction treatment
Some people who struggle with addiction to stimulants also struggle with an underlying mental health condition, like depression, bipolar disorder or post-traumatic stress disorder (PTSD). If you struggle with a co-occurring disorder, inpatient treatment can help you overcome your addiction and mental health condition.
Inpatient treatment provides 24/7 support as you work to overcome addiction. With inpatient care, you'll live at our facility, located on a 27-acre former governor's estate, for the duration of your stay.
Inpatient addiction treatment services include:
Learn more about inpatient addiction treatment at Geisinger Marworth.
Outpatient addiction treatment
If you struggle with addiction to stimulants, but don't have a co-occurring mental health condition and have a supportive home environment, outpatient treatment may be right for you.
Outpatient addiction treatment provides the treatment you need in a way that accommodates your needs and unique, personal situation, including work schedules.
Some of our outpatient addiction services include:
Psychoeducational therapy on addiction and relapse prevention
Daily or weekly group counseling
Multi-family counseling group
Individual counseling
Our outpatient treatment centers are recognized as a Center of Excellence. This means we take a holistic approach to your care that puts you at the center through a combination of treatment with medical, spiritual and emotional support.
Learn more about outpatient addiction treatment at Geisinger Marworth.
Addiction treatment at Geisinger Marworth
The addiction treatment at Geisinger Marworth team has helped countless people recover from addictions. No matter what your situation may be, we're here for you with:
Compassionate, confidential care – More than 40,000 individuals have turned to Geisinger Marworth for help with drug and alcohol addiction. With counselors available 24/7, we focus on treating the whole person — not just the symptoms of addiction. That's why you'll find a variety of treatments, including recreational therapy, medication-assisted therapy and more.
Leading-edge therapies – We offer many paths to help you achieve long-lasting recovery. Overcoming alcohol or drug addiction is possible. Everyone's journey is unique, which is why we offer a wide range of specialized services and treatments. You'll find treatment programs in clinics and hospitals throughout our region, so you can receive support close to home.
Backed by healthcare system – As part of Geisinger health system, locations throughout northeast, central and south-central Pennsylvania mean you don't have to travel far to get the care and help you need. For inpatient or outpatient addiction treatment, find an addiction treatment center that's close to you by calling 866-362-6344.